Social media has taken over the world ever since people started having smartphones. And almost everyone is using at least one social media platform such as YouTube, Facebook, Twitter, including people who are interested in agriculture.
It has made social media apps and websites a space for education. However, it can also misinform the general public on topics like nutrition and agriculture. The number of activist groups is steadily increasing on social media, and they are constantly pushing their agendas.
And these groups are exponentially growing. For example, the Humane Society of the United States grew its Twitter following over 100-fold since 2009. YouTube content on environmentalism and animal rights are gaining millions of views every month.
The discussion on food and agriculture is happening with or without real experts (farmers), and this can lead to a situation where sensationalism will replace facts. Therefore, farmers need to be at the forefront of these conversations, even if they are being held on social media platforms, to educate people on topics like soil conservation and the fight against misinformation.
4 Main Tips On Social Media Farming
Here are some tips on how to go about social media farming:
Find A Platform That Meets Your Goals
With the number of social media tools available today, it is impossible to be on every one of them. That's why it is advisable to concentrate your efforts on the one or two that piques your interest. This usually depends on your goals for joining.
For example, your goal may be to attract people to a farmers market booth or promote an event that will be occurring on your farm. Facebook may be the best option for this because it has options for local event posting.
Instagram is the best choice for those who want to increase their subscribers. It provides you with options to post images and short videos of products that can tempt potential customers to subscribe for more content.
YouTube offers a platform where farmers can share videos on using soil conservation methods, provide tours of their farms, and other techniques that will be helpful to the viewers. Starting your own YouTube channel might be your starting point to stardom.
Create Engaging And Market-driven Content
When uploading content on social media, it is advisable to follow the 80-20 rule, which states that 80 percent of the content should be for educational and entertainment purposes. The remaining 20 percent should be geared towards marketing the business.
If this rule is applied to a farm, then 80 percent of the content would include farm tours, product images, videos on soil conservation practices and daily life, etc. Then, the 20 percent will promote where you are located at the farmers' local market, new partnerships with grocery stores or restaurants, etc.
To be successful as a social media farmer, you have to first understand why people are attracted to your farm. It will put you in a better place to provide customers with the best content possible and give them a chance to be involved in the farm.
As people become more conscious of what they eat, they start seeking better food options and become interested in where the food is grown and the soil conservation techniques used. These are some of the main reasons why customers may be interested in knowing more about your farm or ranch. Social media posts that give them information on your farming methods will go a long way.
Timing
It's not just about posting content on social media. You need to be conscious of time and consistency. If not, your posts may be lost among the millions of others that are uploaded. Consistency also ensures that you remain relevant. However, make sure not to overwhelm your followers with content. They may lose interest.
Nowadays, there are tools that allow the user to create content and save it. With this feature, it is possible to create many posts and make sure they are uploaded to the site at regular intervals. It also opens the possibility of automation, where the users can schedule their posts to be automatically uploaded at a specific time and date.
This can happen even without their computers. If your pattern of uploading posts is consistent, your followers will start anticipating them, which will eventually lead to the growth of your channel and followers.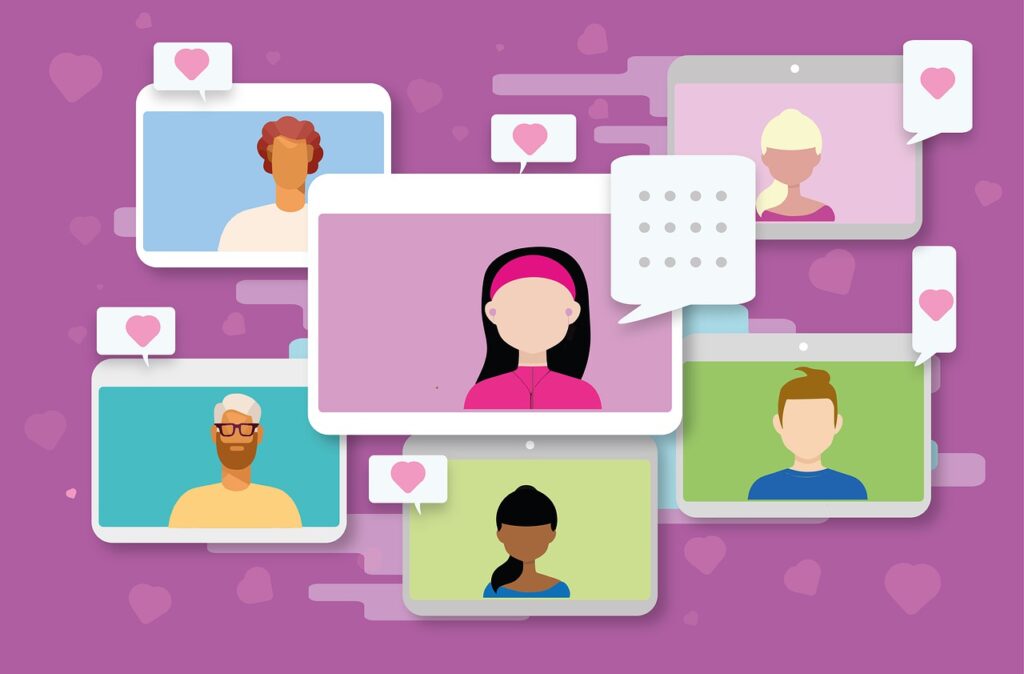 Professional Interaction With Consumers
Be friendly and interact with followers and customers on social media professionally. Even though lots of people consider social media as a means for friendly chit-chat, as a business, there needs to be some degree of professionalism.
Provide your followers with clear and concise information and also allow them to communicate with you by posting comments and feedback. Here are some tips to consider when interacting with customers on social media:
Respond to messages, comments, and feedback in a timely manner.


Unanswered comments and messages can be a sign of unprofessionalism. So, it is better to respond to customers as fast as possible


It is counterproductive to engage or capitalize on negative comments. This will only lead to more controversies.


People want to know the truth about their food and where it comes from. So, it is vital to respect their beliefs and answer their questions with respect.


Always proofread the content you upload on social media mistakes.
The following two tabs change content below.
Latest posts by Ella Marcotte (see all)